This week I come back with a blog based on the concept of remaining in or leaving your comfort zones. One thing I have been experiencing within the last few months due to moving to university.
Comfort zones are an internal concept. I believe they are what you mentally allow yourself to be comfortable with, you may see a crowd and think it looks busy, claustrophobic and scary thus not allowing yourself to be a part of it, when in reality, it may just be an adoring audience to a street performer full of people enjoying a show. I think the main stage of stepping out of your comfort zone is overcoming mental restraints and allowing yourself to push yourself, where would you get in life otherwise?
Now of course it is seen as a good thing to step out of your comfort zone now and again in order to grow both as a person and in confidence but this is not easy for some, especially when you may have moved to a new area without having your mum there to speak to everyone for you because come on we still all look to our mum when the doctor asks what the problem seems to be right?
Firstly, I moved away from home into halls for university and this was never something I believed to be daunting but it dawns on you once you are sat in your room that you are, in fact on your own, starting what can be seen as a new life. Some people would consider moving out of your family home to be one of the hardest things but if anything, it is one of the most independent and maturing things you can do, even if it takes you out of your comfort zone.
One of the bigger things for me was travelling to Birmingham by myself. Having only moved to Hertfordshire for university I can easily travel back home within an hour or so, therefore there are no issues with that but Birmingham? Well that is a bit of a bigger step and one thing I realised I would never have been able to this time last year. Having done it though has to be one of the best feelings purely because I knew it was a challenge for myself and I conquered the fear of travelling a long-distance journey to somewhere I had never been before, on my own! Of course, stepping out of your comfort zone is not going to be a walk in the park and in fairness this journey was no exception. I had lingering feelings of anxiety as I travelled from station to station and tried to find the right train within timed conditions, but once on the train I was halfway there, I had almost done it.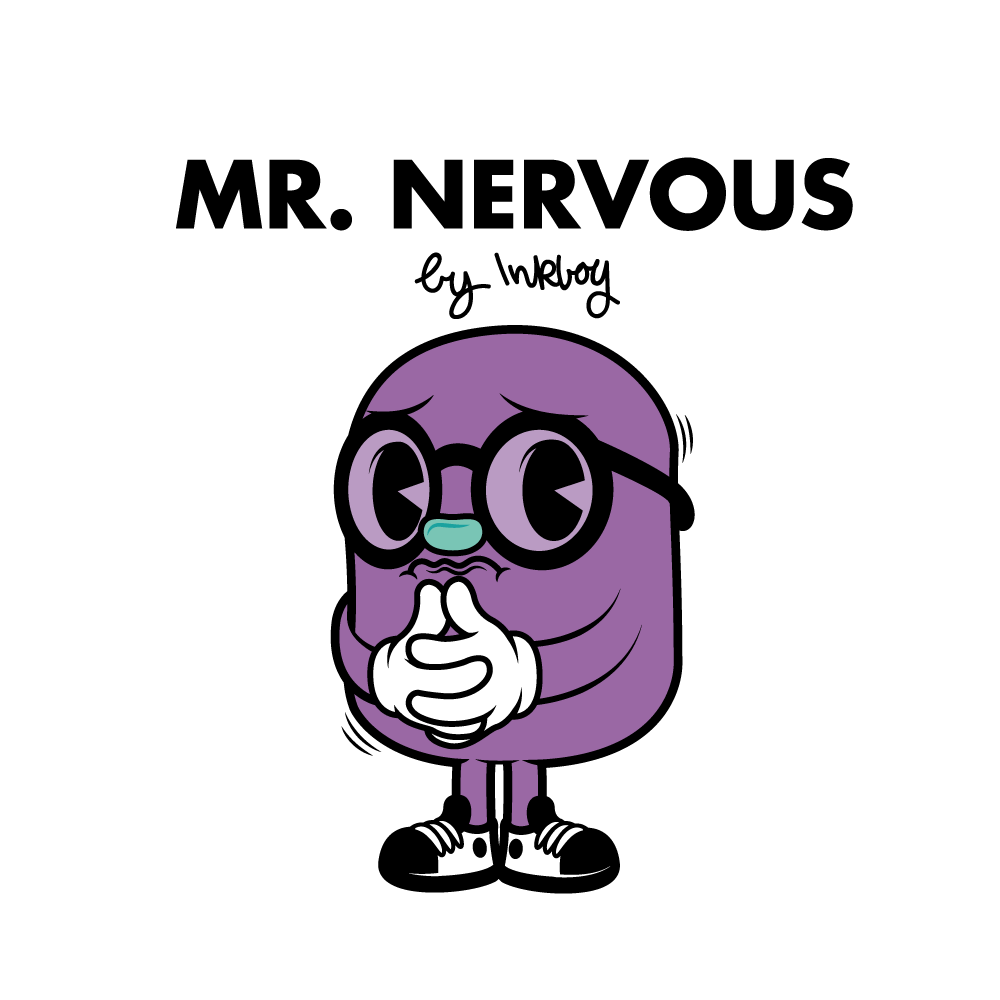 I had a smashing impression of Mr Nervous going on...
In all honesty, university and surrounding myself with the right people has probably been the one factor affecting how much more outgoing I am now. Since moving away, I've traveled to Birmingham, gone for a night out in Central London (usually a big no), I have even taken the task upon myself of touring a friend around London who had never been before, and for those who know London, it can be very push and shove and intimidating, but if you ignore what may be going on around you and focus on where you are going and where you want to be, it is easy and it is a way of branching out.
Here we are, loving London.
I hope this blog was a helpful insight as to why it is important that we take risks and discover new comfort zones from time to time! I'll be back next week with another lengthy blog!